On my mind – unusual spaces, seeds & no kindling
Rhonda on Down To Earth has a weekly "on my mind" photo feature – an illustration about what we're all thinking about today. She's been thinking about handmade, handstitched linens today, I've been thinking about …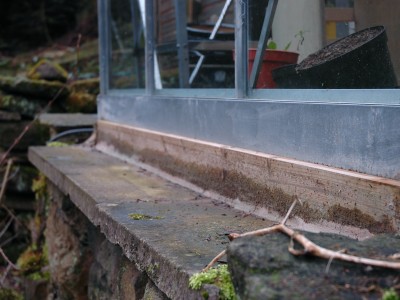 strange spaces in the garden, epitomised by this ledge behind the greenhouse. I want to increase the amount of things we grow in the garden, which means using all our space as efficiently as possible. This space is small but gets good sun – I could put herb pots on there or make a trough/window box to fit there instead. It wouldn't be very accessible for picking things from it in the summer though – but I'd like some flowers in the garden to attract bees so maybe this is a good place for them.
I've been thinking about this today because this box is praying on my mind –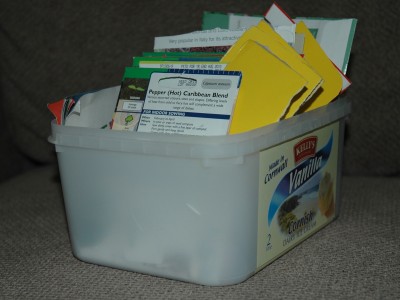 It's sorted in planting order but I haven't decided where everything is going yet or started preparing the beds…
Away from growing, I've also been thinking about our empty kindling boxes.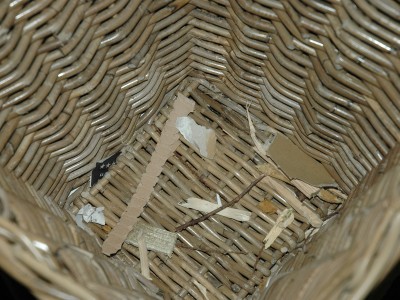 It's my job to keep them filled them up but I've been slack of late… Must make time to refill them tomorrow!