How I popped my charity shop cherry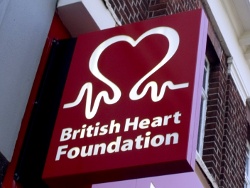 After reading this post on Homestead.org, I thought back to my first time – the first time I bought something from a charity shop I mean.
We didn't have a lot of money when I was little – certainly compared to many of the people around us – but as far as I recall, we didn't get any clothes from charity shops – maybe a couple of things from jumble sales when we were very little but not after that. My mum knitted so we had a lot of homemade jumpers when I was under 10 and for casual "playing out" clothes (which, aside from our school uniforms, were all we really wore), I got a lot of hand-me-downs from my older brother – which possibly inspires my not-exactly-feminine style to this day.
When I hit my teens, I started getting a little more interested in fashion – not much compared to most girls but more interested than I had been. That coincided with New Look and the like, cropping up with their cheap clothes and perpetual sales. But while those shops were perfect for little vest tops and minute skirts, they weren't great for everything – particularly heavy winter coats – and at 16, I also started to like the idea of vintage clothes, so I decided to finally cross that threshold…
It really was a threshold – it felt … wrong. Not necessarily that very first time but over my first year of charity shopping, I remember being embarrassed about going into the shops – hoping no one saw me. I didn't want anyone to know I went to charity shops. I guess I had embarrassingly inaccurate prejudices about charity shops myself – that they were for poor people, that they were dirty – and I assumed all my peers would have similar ideas, and I didn't want to get tarred by those brushes. (How times change – I'm now really happy to tell all and everyone about my love for charity shops and the like!)
But despite my worries, skulking into the British Heart Foundation in Southport was worth it: on that first visit, I found a nearly new black woollen winter coat for £5. The coat was a bit too big for me but I didn't care, I was delighted. A woollen coat would have cost me £60+ new, which at 16 I couldn't really afford – so big schmig. I wore it every day that winter and when I was done with it – when I'd moved onto charity shop vintage velvet blazers or the fantastic swinging '60s leather trench coat I found at Barnados for £12 the following year – it went back to a charity shop for someone else to use.
I do wonder if I'd have caught the charity shop bug if that first visit hadn't been such a success. Over the years, I've probably had as many charity shop clothes failures as I've had successes – wasting money buying stuff without trying it on – but the successes have been worth it.
Do you remember the first time you went to a charity shop?
(Photo by ell r brown)