Why I don't celebrate Christmas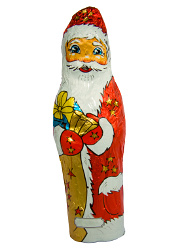 I don't celebrate Christmas. I don't buy presents, give cards, eat turkey or see family. For the last few years, I've treated it like a normal work day, this year will be a normal Saturday. I think we'll have pizza for tea and watch a film.
Not a special day for me
I was talking to some (teenage) kids at class about it a few weeks ago and they exclaimed "but it's Christmas!", as if it had some natural inherent specialness. I explained that I'm not a Christian and so I feel about Christmas how they might feel about, say, Eid or Hanukkah. It's something that other people, with other beliefs, celebrate but I don't.
Christmas was never been a really big deal in my (small) family – apart from a few times when I was very little, it was just the four of us and presents aside, it wasn't that different from a normal Sunday (we didn't even have turkey because one third of the family's meat eaters – my brother – didn't like it). As I grew into my teens, its specialness ebbed away even further – my dad had to drag us out of bed for lunch – and so when I left home for uni and beyond, I didn't feel the need to create a big production of my own. For a couple of years, we (me, the ex and a friend) had an unusual-for-us roast dinner but did little else to celebrate (and it was lamb not turkey, and involved a whole lot of chilli). But pretty much since then … nothing.
Such pressure – and such waste
Probably because it's never really meant that much to me, it was easy for me to leave it behind and now that I'm completely out of it, I find it hard to comprehend how much pressure some people put themselves under in the name of the season – not everyone, not by any means, but a lot of people. The pressure of finding the perfect present or affording an ever growing pile of more expensive presents, the pressure of cooking the perfect meal, the pressure of finding the perfect tree, the pressure of everyone getting along, the overall ongoing pressure to make this year better than it was last year and to make sure everyone has a good time… I've had a good number of people (adults rather than kids) tell me that they don't enjoy Christmas at all, but it's just something they feel they "have" to do, especially if they have kids. It riles me when people do things because they feel they "should" rather than actively want to do it.
And it's not just that – the greenie/anti-consumerist in me is obviously outraged at the excess and waste too – the presents-for-presents-sake, the packaging, the food… Basically, it pushes a lot of my buttons.
Every day is special
I think some people think I'm just a Scrooge-ish, contrary bah-humbug type but I'm really not. I just don't see why 25th Dec is any more worthy of celebration than 19th February or a random Thursday. I see friends & family when I want, we have nice meals when we want and I give presents to people when I see something I think that person would really like or need, rather than keeping it until the end of the year. I would rather enjoy the whole year than saving up all my festive juices for just a couple of days.
I'm not saying that people shouldn't celebrate Christmas, not in the slightest. I'll admit that I can see why the old celebration was revived in the 19th century as it gave people something special to look forward to in the middle of winter and I could probably do with more events to look forward to in my calendar – but for me, right now, it's not worth all the stress and waste.
Rhonda on Down to Earth recently talked about how her Christmases have evolved over the years with the coming and growing of children, and soon grandchildren. Perhaps we'll be more interested when we start a (non-animal) family in a few years – but coming from a place of rejecting it all, I suspect we'll pick and choose what bits we do more than most.
For those who do celebrate Christmas, I hope you have a good one. For those who don't, have a fantastic Saturday :)
If you don't also celebrate Christmas, I'd love to hear why.