About Buff, our buff Leghorn chicken
Here are a few fun facts about Buff, the optical illusion-tastic chicken:
She's a pure breed – a Leghorn – a buff coloured one hence the unimaginative name.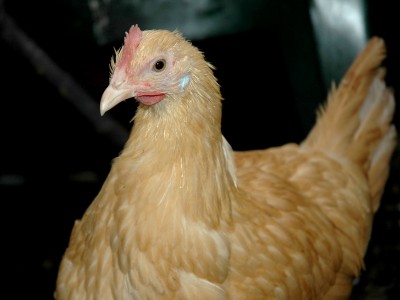 She's about 21 weeks old at the moment but since she hit point of lay at the coldest, darkest part of the year, she's not actually started laying yet. When she does, she'll lay about 280 white eggs each year.
She's the most flighty of our birds (the rest of bred-to-be-calm hybrids) and by far the smallest – this photo shows the difference in size between her and one of the ISAs (Ms Blue – admittedly they are older though).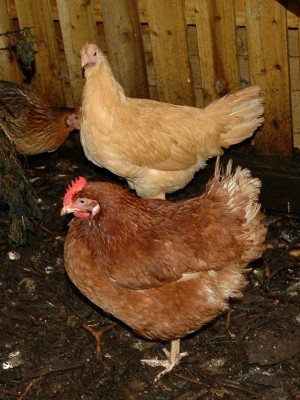 Her best friend in the coop is Ginger, the Black Rock who looks like she's had ginger highlights put into her feathers. When they first arrived, they were the bravest of the new ones so stuck together to explore. Now the other Black Rock, Blacks, is bravest of them but these two still stick together most of the time. (She's in the background of the photo above too.)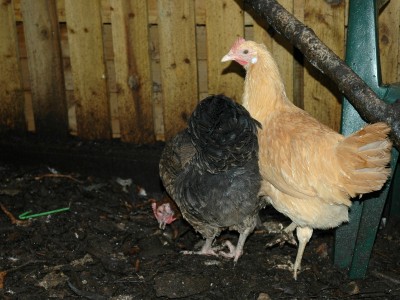 When she first moved in, she used to eat out of my hand – very timid pecking – but now she doesn't at all. She's the only girl who doesn't run towards me when I enter the run to say hello and check my clothing for hidden caches of corn. But she didn't seem to mind me stalking her for a photo session this morning.
The other chickens don't like it when I'm trying to take her photo though: look at me, mum, look at me!!