Fruit bushes finally in the ground
I spent what felt like all Saturday but was actually just four hours in the garden – it seems I've lost some stamina over the winter! It was hard work and I ached in the evening but I finally got all our fruit bushes in the ground. Well, fruit sticks which will hopefully one day become bushes. These are, respectively, one of the raspberries (Tulameen) and one of the redcurrants (Jonkheer Van Tets) that I bought as part of a super-cheap deal from Aldi last week.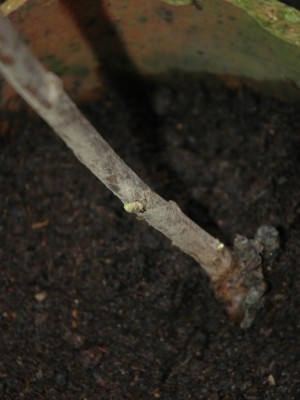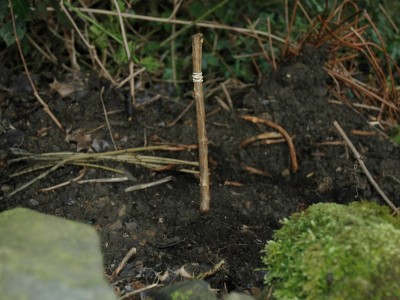 The four blackcurrants look a little more alive – not just bare sticks — probably a sign I should have planted them out a few weeks ago…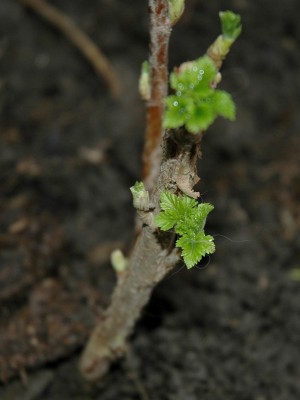 I had two pairs of blackcurrant bushes – two from the Aldi batch, two from elsewhere – and there was a very clear difference between the two — even though the other ones were still cheap, their roots looked a lot more established. I guess I'll have to see if that makes a difference in the long run. (For my future reference, they're planted Ben Nevis, Ben Lomond, Ben Lomond, Ben Nevis – with the Ben Lomonds from Aldi.)
I also *finally* potted on the lingonberry (Ida) and cranberry (Pilgrim) bushes that arrived in the middle of the snow a month ago.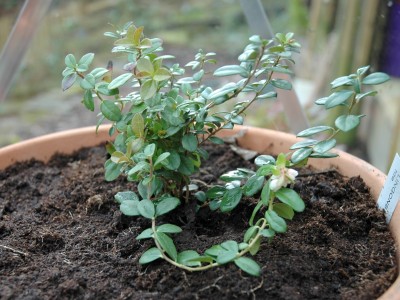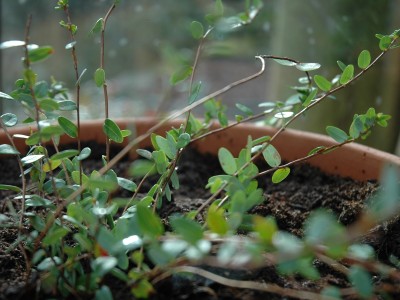 They were in ok-sized pots anyway so I just left them as they were in the greenhouse while it was cold outside. Now they've finally got room to stretch.
So that's eight fruit bushes in the ground, and two in containers. Fruit-wise, we've also got eight trees planted this year, with a spot prepared for my cherry tree (which will hopefully arrive soon), and my strawberry runners seem to be going ok too. I think that'll be all the fruit we'll go with this year – now to concentrate on veg!
What fruit are you growing this year? Any new additions to the garden/plot?