Preparing for winter
I claim to be rather disorganised (usually as a bluff for why I haven't done something I don't want to do…) but gardening – and more simple life in general – forces you to plan ahead. Despite it being the middle of the summer (in the calendar, if not observably from the weather), I spent most of my gardening time over the weekend thinking about the late autumn, winter and next spring.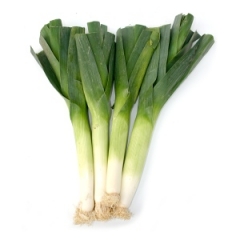 I planted on leeks, tended to my many, many winter squash, sowed spring cabbages & attempted my third batch of kale (the first lot got too hot, the second lot got too wet…). I also fretted slightly about where I'm going to plant my garlic when the time comes later in the year – I was hoping to have a good chunk of a bed for it but I'm not sure there will be room. Lack of decent bed space is one of the biggest problems with our garden but I don't have the time to tend to both our garden and an allotment (if I could get one…) so I'm going to have to keep working around that. I've also got mental calendar notes for starting autumn-sowing cauliflower and over-winter lettuce.

Away from growing, our preparations for next winter started back in February – we had an old (frankly somewhat dangerous) tree chopped down. We spent a couple of frosty weekends building a wood store then cutting the giant branches into moveable/storeable logs. Hopefully that'll be seasoned in time for when we need it. We also have some other just-about-seasoned wood that needs cutting to size to fit in our stoves: we said that we were going to cut it throughout the year, a few logs at a time, so we didn't have to do it all as-and-when in the winter and to keep our arm muscles nice and strong! …Yeah, we haven't done that yet but should get onto it soon.
In the home, we need to improve insulation/heat retention in some areas to keep our energy usage/bills low. Our office – which was a being-renovated shell last winter – has been curtainless all spring/summer but it'll be useful to be able to close out the cold winter. Our living room needs better curtains too and the dining room ones need lining. We've got a single-glazed sun-porch (which I use as a seedling nursery), which is a useful airlock between outside and inside, but I think it would be a better one if it was double or at least secondary glazed so I'm going to investigate that. We also have to find a way to cut down drafts from internal door left ajar for cat access.
Have you started preparing for winter yet? What have you planted for your overwinter crops?