Foraging for wild food: do you forage near roads?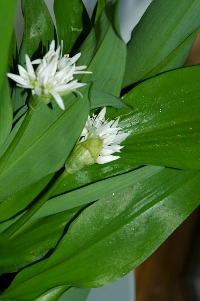 I've got a question for anyone who forages/enjoys wild food – do you forage near roads? And if so, how near?
It's obviously much less of an issue for people foraging in woods or the countryside but it's an important issue for us urban dwellers as, well, just about everywhere is near a road.
I started thinking about this issue a few weeks ago when the empty bank at the end of our side street was *covered* in sunny yellow dandelions (6ft away from a busy commuter-packed A-road) and the plum-ish tree in the car park of our local supermarket was white with blossom. There are plenty of dandelions around elsewhere, further away from pollution and dog pee, so there really wasn't a dilemma about those, but the plums, when they come in, are a rarer and more desirable beast. Last year, when John first spotted them, a few people in our lives expressed concern about picking them because of the exposure to exhaust fumes – one person was concerned about the chemical impact on the body, another more bothered about the residue creating a slightly metallic taste in the resulting jam or wine — so John left them be. But on the other hand, I've heard other people pick road side fruit and use it without (seemingly) any concern whatsoever.
So if you forage for wild food, what are your rules/guidelines? How close is too close to the road for you? Does it depend on the busy-ness of the road? Or the scarcity of the plant/fruit? Or does it depend on how long the plant/fruit has taken to grow etc? Would love to hear from experts and newbies alike :)