What's in your veg plot over winter…?
A weekend away (on a great cheesemaking short course) means I'm behind on the garden again, sigh…
As well as trying to give encouragement to the bit behind the curve summer veg in the greenhouse, I'm trying to clear space for the winter/spring veg too. I know I should be grateful that most of the courgette/marrow plants are still giving forth their bountiful and succulent fruits, but I've got about a hundred brassica seedlings awaiting their moment in the fading autumn sun.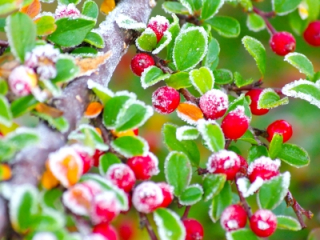 Like my summer growing this year, I'm still experimenting with my winter/early spring selection – to see what grows in this garden – so I've got a range of different things to try this year. My leeks are already planted out and doing well. So that's something. And there are some late-autumn-cropping broccoli on the way. But the rest of the aforementioned brassicas (two types of winter/early spring cabbages, two types of kale and cauliflowers to over winter) are causing me the most concern at the moment. All those seedlings are currently in our sun porch/nursery. I want to get them out into the garden ASAP – they really want to stretch their legs – I'm just not sure where they're going to go. I think I need to get more mercenary about the dumping the underperforming squashes (another story, another sigh) – and perhaps even cull a still very productive courgette plant, since it's the only thing left in one of my little curved beds on the middle level. There are also a few containers/planters that could be recommissioned and if I ever get around to building the large/low raised-bed style planters I've been planning, that would buy me a lot more growing space, although I had mentally allocated that for garlic…
I can't forget that the summer harvest from the greenhouse will largely be over and done with in the next few weeks, so I'll have some space in there for more sheltered growing. I'm not interested in heating the greenhouse really but it'll be more sheltered and warmer than outside so I suppose some of the tubs of brassicas can have a slightly easier life in there… I'm going to use the (also unheated) sun-porch for winter salad because it's easier to keep an eye on in there.
…So that's another half dozen tasks to add to my to-do list. Busy busy busy!
What are you growing this winter? Is there anything you're starting now/soon to overwinter? What do you grow in an unheated greenhouse overwinter?