July 2011 – end of month review
So here we are again, at the end of another month (or rather the beginning of the next one because I'm a bit behind). I can't even remember the start of July – I was busy with drama stuff on the second weekend but even those shows feel a lifetime ago now. The month hasn't dragged really, or been super busy (apart from that drama stuff) so I don't know why it's felt so long … at least I got my money's worth out of it I guess!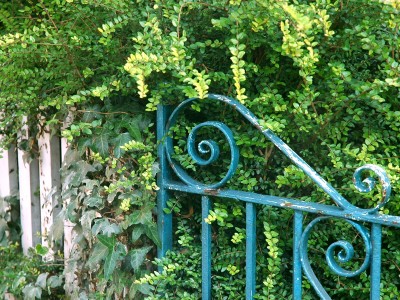 Goals in 2011 progress
We've had quite a bit of food from the garden this month – LOTS of courgettes, some potatoes and other bits & pieces. I've not done the "whole meal" but we've had a number of courgette & eggy things so that's part way there ;)
Aside from that and just about hitting my at-least-once-a-week baking target, I've not really done anything else goal-y. I didn't have any mini-goals in July as I didn't have anything pressing, so I can't even say I was busy doing those. Since June was equally unmotivated/lazy, naughty Louisa, naughty!
Buy less than 12 items of clothing in 2011
I've actually bought something! I bought my first item of clothing in 2011 – a charcoal lambswool/angora woolly hoodie from a charity shop. It is exactly the sort of thing I like and was only £3, and I suspect I will very, very much welcome it next winter. I didn't buy any new woollies at all last winter and was struggling a bit by the end of the season. If I don't shrink it the first time I wash it, I think I'll probably live in it from November-March ;)
That purchase seemingly opened a mental "I want to buy clothes!" flood gate. Mid-month, I spent *ages* looking for stuff online and started looking more closely at clothes rails in charity shops … but couldn't find anything I liked enough to warrant buying. However last weekend, I bought a pair of jeans on eBay (the same size/brand/style I always wear, so they should fit fine) and nearly bought a top too but got outbid. The jeans aren't desperately needed as I already have four pairs but they were a bargain and I wear them all the frickin' time, so they'll be very useful all the same.
I also bought a couple of things from my exceptions list: I bought a five-pack of cute but basic knickers, and two everyday bras. These were replacements as I cleaned out my underwear drawer the day before and had "retired" two bras and 29 pairs of knickers – it was looking a little empty after that!
So my "12 in 11" total is now at a grand 2!
Growing & Chickens

As I said above, we've had lots of courgettes from the garden – the second year of success for those so I'm really inspired to try different summer squash next year too. All our tomato plants – both outdoor and in the greenhouse – are getting nicely heavy with fruit and we've got some little baby achocha starting too!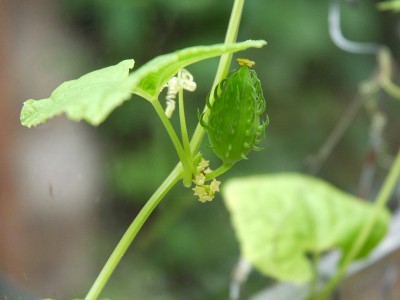 My lovely neighbour gave me four nearly-there broccoli plants last week and while our chillis & peppers aren't as far along as many people's (I'm seeing a lot of photos and getting jealous!), they are slowly getting there :)
The chickens have been fine this month – steady production, no unexpected deaths. Ginger was broody – again, second time this year – for nearly the whole month though and I don't think she's started laying again yet, so her lack of contribution kept the average to just under 5 eggs a day – 4.77 a day to be exact, 148 in total. A good effort from the other girls!
Spending
This month felt like a low spending month as it was going along but it's actually turned out to be super high – £380.50 in total. I got especially spendy-spendy last weekend and managed to spend £134 (a third of my total spending!) on Friday & Saturday alone!
The big spending (£81.57 in total) in the "Completely frivolous" category is quite surprising/not surprising to me – I included the £20-ish on household stuff I bought impulsively at Homebase the other week, and some paint to repaint the coal hole because the first load of paint we bought wasn't the right shade (that was completely unnecessary, just me being colour-picking but it looks ace now) and a gift-for-me ornament that I've been wanting for a while. This is a key area for me to keep under control so hopefully I'll have got over the urge to spend now!
Most of the frivolous stuff was house-prettification stuff and a good chunk of the household category was DIY stuff (flooring for the coal hole, tools, sealants, tiling spacers, wallpaper etc) – I'm not a constant nesting type so hopefully this type of spending will slow down/stop when we finally finish doing major overhauls on bits of the house.
Nearly half my out of the house/take-in food spending (which was £72.52 in total) was on a meal for four last Friday (our celebration curry) – if I hadn't bought everyone's, my food spending this month would have been pretty good for me. At £37.95, transport is lower than I thought it would be considering how much I was in Bingley for drama at the start of the month – I managed to avoid about five anticipated £15-a-pop taxi fares, hurrah for short plays ;)
Doing my "save as much as I spend" thing, I'll be sending £157.32 into my savings account this month. I don't really have budgets/spending limits but given my spendy-spendy attitude over the last few weeks (which I think is in response to knowing that the sale of the old house was nearing completion/completed and suddenly I'd have a little more "disposal" income each month) I'm going to give myself some limits for those categories for August. Will be interesting for me to see how that goes.
How was your July? Is your garden growing? Did you spend more than you thought or were you good & frugal this month? And if you're doing the 12 in 11 challenge, how is that going for you?