Portion control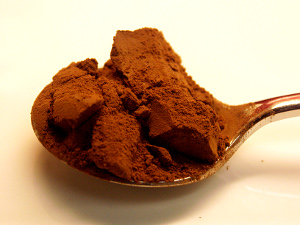 I was in a bit of a sleep daze when I had a shower yesterday and accidentally lathered, rinsed and repeated. I'm not a girl who usually repeats, no matter what the side of the bottle says, but it reminded me of an old article that I re-read recently.
The article was about portion control – not food portion control for dietary reasons but other things for frugal reasons. The article starts at the point where the author, JD, realised he could try putting two teaspoons of cocoa into his cup rather than the recommended three and seeing if it made a noticeable difference. It didn't – or not enough that he cared – and would save him about 29c a day. It made him start looking at other things to spot the difference between the manufacturer recommended amount and what was actually needed – because obviously the manufacturers have a vested interest in people using more than they need. He advocates that people start reducing quantities of various things (like shampoo, toothpaste & washing powder) until they notice a difference – it's not about compromising on standards, just not using unnecessarily big portions of things when a smaller amount will get the job done just the same.
I'm going to try experimenting with some things – especially things that are now said to be concentrated (squash/cordial & washing up liquid are two things that spring to mind) because I think old pre-concentrated habits can easily lead me to use too much. I think I'll also drop the amount of shampoo I use – less for each wash and definitely no more sleepy repeats ;) – and face cleanser/moisturiser to see if that makes a difference. And in the kitchen, I'm going to play with using powder bouillon (rather than set size stock cubes) and stock dilution levels to see if it makes much of a difference once we've added all our other flavours and spices on top.
Have you noticed you can use less of something than manufacturers suggest? Have you tried reducing the amount of something – good results/bad results? Have you noticed having to change the amounts used as products get better/worse? Do you use too large quantities of things out of habit?
I'd love to hear your thoughts and experiences on this!