My latest bad joke– um, I mean homage to Plot 52
Posted by louisa on Tuesday 19 June 2012 in growing | 1 comment
Everyone already follows Plot 52, right? Fantastically sweet and funny allotment/growing illustrations – definitely one of my favourite blogs.
I thought of Plot 52 while watching three bees going about their buzzy business on my raspberry bushes the other day — clearly they weren't just any old bees, they were …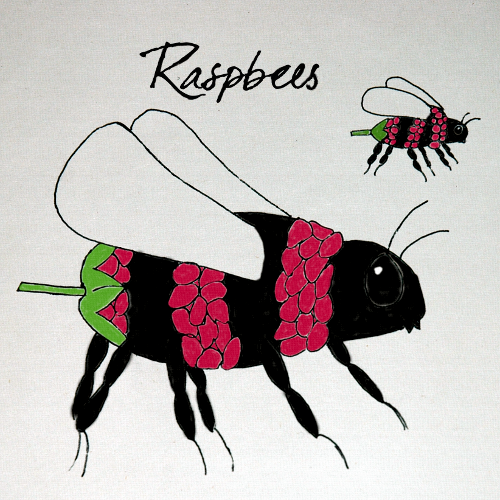 Raspbees :)
(Greg's pictures and jokes are *much* better, I promise ;) )
About Me

I'm Louisa and I live a Really Good Life. I grow, I craft, I cook and I make the most of what I've got instead of forever craving more. Read more the site on
the About page
, or browse through
the categories below
.
Search