Pain in the bum chickens
One of our hens, Ginger, is broody.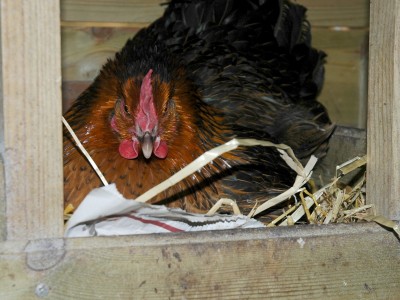 She's the first one of ours to give in to her hormones and is being a grumpy lady at the moment.
By and large, I'm letting her get on with it – I tried to talk her out of it on the first day but she wasn't interested in my efforts to cool down her undercarriage. Since then, I've just been randomly turfing/encouraging her out of the nest box a couple of times a day to make sure she's amply fed and watered.
She's not really the problem at the moment though. The good lady Buff is.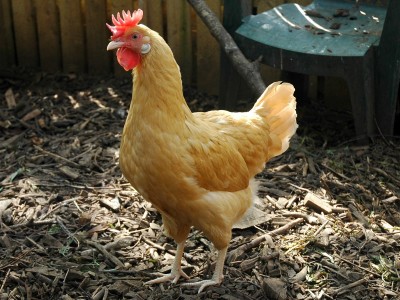 Yes, you Buff.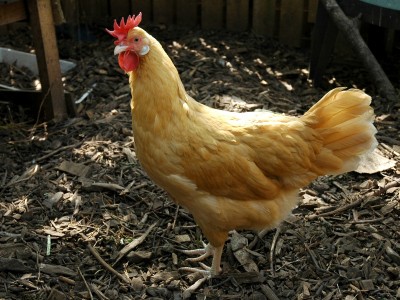 As I noted when I was worried she might think she was a boy, she's considerably louder than all the others. The others buck-buck a lot and sometimes announce they've laid but Buff randomly makes a sustained noise that is a cross between a quack and a honk. It's *annoying* and loud. At first, I thought she only did it when she was annoyed with me – if I'd got too close or tried to douse her with red mite powder – but yesterday lunchtime, there wasn't anyone near the coop and she was quack/honking (quonking?) away for ages. It's not constant but it's sustained for a good 30seconds/minute at a time.
While we've all been shut inside behind double glazing, it's not really been a problem but now the weather is glorious and we're all out on the patio at every opportunity, I'm worried it'll annoy the neighbours. They're pretty easy going generally and we get along, so I doubt it'll annoy them so much that they'll say anything – but it's the lower level of annoyance I'm worried about. The niggling annoyance trickle which ends up considerable bigger than the sum of its parts. I'm worried that noisy girl Buff is going to ruin it for the rest of them (and us) so I'm considering proactively giving her away – to someone with a coop further from their house/neighbours, on an allotment or, frankly, someone who doesn't care what their neighbours think ;)
She's a pretty girl, a pure bred Leghorn and now that she's laying, she does an alright trade in pure white eggs – never the largest but a decent size, and about two every three days or so. Even though she's not the friendliest bird in the world, she doesn't bully the others by any means so she would be an asset rather than just another mouth to feed. She's just a bit noisy.
I do worry that I'm not dealing with a problem, just getting rid of it, which isn't great behaviour on my part. And I also worry that this situation could have been avoided with greater forethought – I should have thought about the noise factor before getting chicken (although, to be fair, it is only Buff making the problem. When we first got the ISA Browns, our immediate next door neighbour actually commented about how quiet they were and how he hadn't heard them make any noise at all – unlike the couple of chickens who had previously lived next door on the other side). But on the other hand, it seems better to be proactive about it to save problems in the future.
What would you do? Any chicken people been in a similar position before?