You know how the other week, I said it had been a disappointing growing year? Well, this is a case in point.
This potato was the funniest shaped vegetable we grew this year.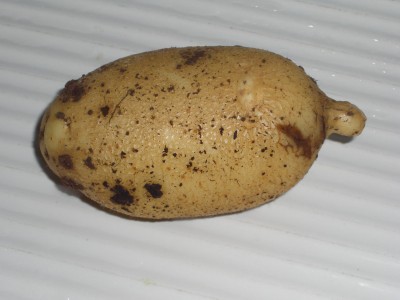 How disappointing is that, huh?
Sure, he's got a face but that's not comedy testicles, is it?
About Me

I'm Louisa and I live a Really Good Life. I grow, I craft, I cook and I make the most of what I've got instead of forever craving more. Read more the site on
the About page
, or browse through
the categories below
.
Search