Frozen days
I took these photos yesterday but between one thing (Strowger ;)) and another (getting obsessed about doing something pointless & time-consuming that wasn't on my to-do list), I didn't get around to posting them. However, thankfully it looks just the same out there today – just less sunny and more icy – so I can post them today without it being incongruous ;)
Along with most of the UK, we had our first properly frozen days of winter over the weekend. It's been so mild for the last month that they came as a bit of a shock to the system really. Because it's been so mild, the garden is still quite green in parts, albeit mostly weedy green ;) If I was taking part in the Salad 52 Challenge, it would be mostly bittercress at the moment – icy bittercress: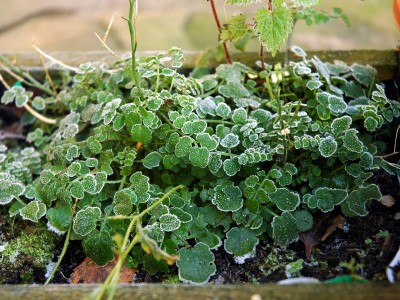 Further down the garden, all the moss tendrils on the stone raised bed walls have their own white highlights and the blackberry bush reminds me it needs cutting back: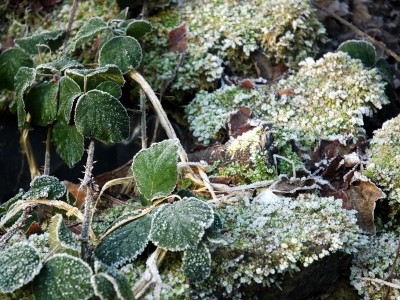 Last year, with all the snow, we didn't have a just-icy period so this is the first time I've seen the greenhouse iced up. It's also the first time I've seen frost looking really like patterned window glass.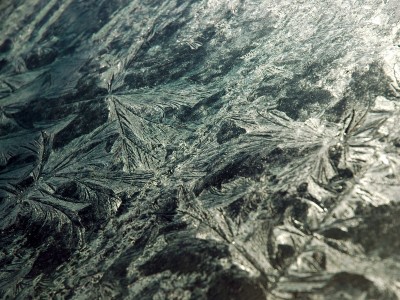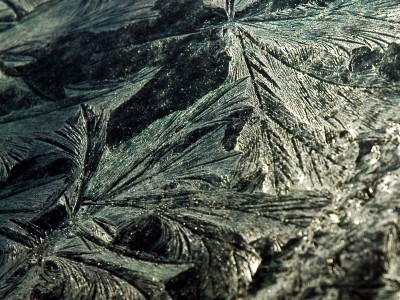 Of course, the only reason I'm really venturing out into the garden at all is to do chicken things – chilly jobs in this weather. The gate into the run has swollen and is frosty so I have to give it a good wack with my bum to open it, especially when I'm carrying things. I'm glad that I have put so much time, effort and food into developing a bum with sufficient girth to achieve such a task over the last few years ;)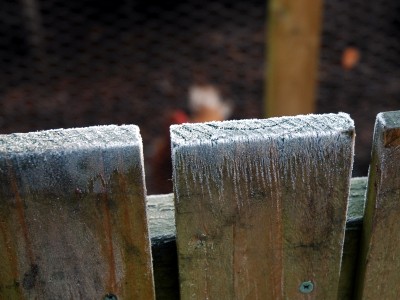 All the structure of the run – including my new roof – is coated in glassy white crystals. It looks so cold: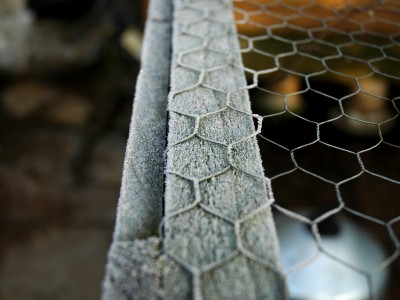 But the chickens themselves are fine. After four frozen days, I've got into a good routine for defrosting their big new drinker so I can do it nice and efficiently before my hands drop off from frostbite. I'm very glad they got a new batch of woodchips at the start of the year though – they don't freeze as solidly as mud/the ground did last year and so they can still have dirt baths in their favourite spot under the coop and scratch around plenty too: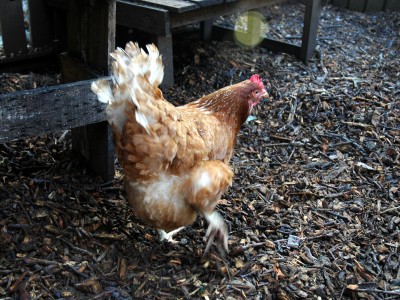 Looking up from the chickens, the sky was a lovely soft blue yesterday but the sun surprisingly strong (for winter):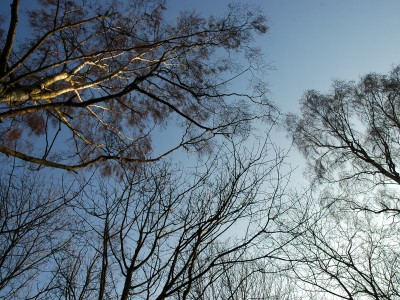 It was certainly enough to i) lure Boron-cat from the house and ii) reveal he's secretly ginger ;)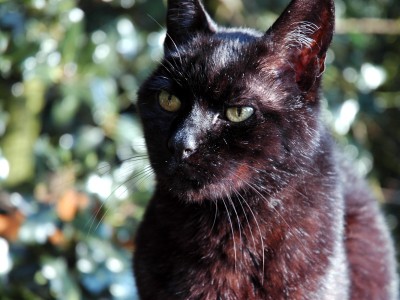 Is it icy where you are? How are you/your animals & garden dealing with it? And those in the Southern hemisphere: come on, make us jealous by telling us how lovely & warm it is where you are :)