The end of my no spend (three) weeks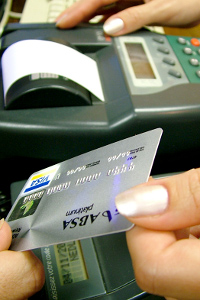 Three weeks ago, I decided to consciously not spend any money until the end of the year. I called it a "no spend week" for neatness but it actually was a fortnight and a bit – which, due to illness over the weekend, easily extended to three weeks, finishing on Monday.
I ended up spending considerably amount of money each week for the first two weeks. Since both the dog and boiler have been a'ok, I spent less this week:
£1.40 at the laundrette drying a load of bedding. I would have waited until better outside drying weather to wash the bedding (since we don't have the hanging space for duvet covers in the house) but it got damp when the water pipe burst in the kitchen the other week so had to be washed or it would get mouldy. I washed it at home but dried it at the laundrette.
John & Strowger "bullied" me into getting fish & chips for lunch again the other day. They're such a bad influence. John paid since he was the one with ready cash in his wallet.
From my exceptions list:
£8.50 – cake & tea for two including a tip at a cafe. Part of the "birthday gift" exception I mentioned when I first started my no spend thing.
Some more fresh food – just a few little bits, and some good steak for New Year's Eve since we decided to celebrate the new year by both getting colds and couldn't face going out for a meal as was the original plan.
My main temptation this week has been the same as last week: the endless emails about January sales and other offers. I've unsubscribed from as many as possible. Yes, it's useful to hear about sales but sales are so ubiquitous these days that it seems less important to hear about each one; I'd rather seek out sales and offers when I've decided whether or not I need something.
(I did go online sales browsing for a new jumper one evening. I've been wanting a new warm woollie for a while and thought I'd check out the sales to see if I could find anything. I didn't find anything even close to nice/suitable so I didn't have to decide whether or not to break my no spend rule. I suspect having that rule though made me stricter with my criteria than it would have otherwise – for example, I also didn't look at anything other than knitwear.)
So anyway, my "no spending until the end of the year" exercise is over. I found it surprisingly easy – it was nice to have a reason not to give into temptation when I was in shops for present-buying reasons – a "rule" to strengthen my will power. Consciously avoiding spending has also helped break my habit of including eBay in my "I've got a few minutes to kill online" list, to remove my credit card details from online shops to stop impulse buying and to unsubscribe from "buy our stuff" emails from shops I've used in the past. But the most useful thing for me has been recording all my spending in a weekly list so I can't hide from my spending – and I'm going to continue doing this (probably offline) through 2011.
The boiler breaking and the dog getting sick were unavoidable "emergencies" and proved an earlier thought of mine right (that I mentioned yesterday about clothes): it's hard to stick to total bans on spending or buying certain types of stuff because things have a habit of coming up just when you don't want them to. That type of "emergency" spending isn't the problem for me.
Broken boiler and sick dog aside, most of the money I spent was on food (at the supermarket or fish'n'chips thanks to the bad influence boys ;) ) or was related to socialising – a couple of drinks at a pub, a curry, a cake & tea outing — nothing excessive but stuff that's a darnsight more frivolous than a broken boiler in the middle of winter. I could have been stricter with myself on these spends – I could have used the opportunity to suggest socialising activities that didn't involve spending any money – but it wasn't a lot of money so I'm not beating myself up about them too much.
I'd like to start doing no spend weeks/fortnights/months regularly over the next year – I'd like to see the difference of temptations at different times of year, when I'm not ill, when I'm leaving the house more etc. I'm also going to have some "eat from the pantry/garden" weeks over the spring and summer – that's something that's been missing from this no spend week since I had food on my exception list – we've not really cut back on food spending at all — it wasn't the point of this no spend exercise for me but I think it should be for future iterations.
All in all, an interesting experience – if you've not tried it yourself, I'd heartily recommend giving it a go.