Posted by louisa on Tuesday 13 September 2011 in growing | 8 comments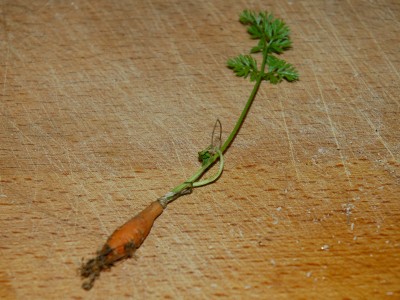 I'm thinking maybe HFW's sweet carrot jam? Scaled down, I think it'll be, for the 1g of carrot: 0.9g sugar, juice/rind of 1/500th of a lemon, juice/rind of 1/1000th of an orange, 1/500th-3/1000ths of a cinnamon stick, 3/500th of a clove and 0.005g of nutmeg.
Now where are my scales? And my microscope?
Read More
About Me

I'm Louisa and I live a Really Good Life. I grow, I craft, I cook and I make the most of what I've got instead of forever craving more. Read more the site on
the About page
, or browse through
the categories below
.
Search